Africa
South Africa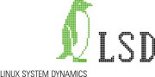 Linux System Dynamics (LSD) is a young, dynamic and energetic company founded in 2002 in Southern Africa. LSD has fast become synonymous with Passion and Expertise in the Open Source Community and coupled with our extended skills in Linux means that we deliver a great customer experience
Asia
Malaysia

Mesiniaga is one of Malaysia's leading systems integrator and is listed on Bursa Securities with a paid-up capital of RM60.4 million. In fulfilling its mission to drive customer business performance, it harnesses technology that best serves customer business objectives and combines it with expertise derived from a deep understanding of customer environment.

North America
United States of America
CSS Corp Head-quartered in San Jose, CA has global operations centers in Chennai (India), Utah (USA), Poland (Europe) and in the Philippines offering Enterprise and Consumer Technology Support, Application Life Cycle Management, Training, Consulting Services and Remote Infrastructure Management Services. Ubuntu Server/Desktop and UEC are key focus areas.
Europe
South America