Ubuntu 16.04 LTS is here
Discover Ubuntu's sixth long-term support release.
Ubuntu is an open source software platform that runs from the cloud, to the smartphone, to all your things
Get BootStack, a fully managed private OpenStack cloud with our experts responsible for design, deployment and availability.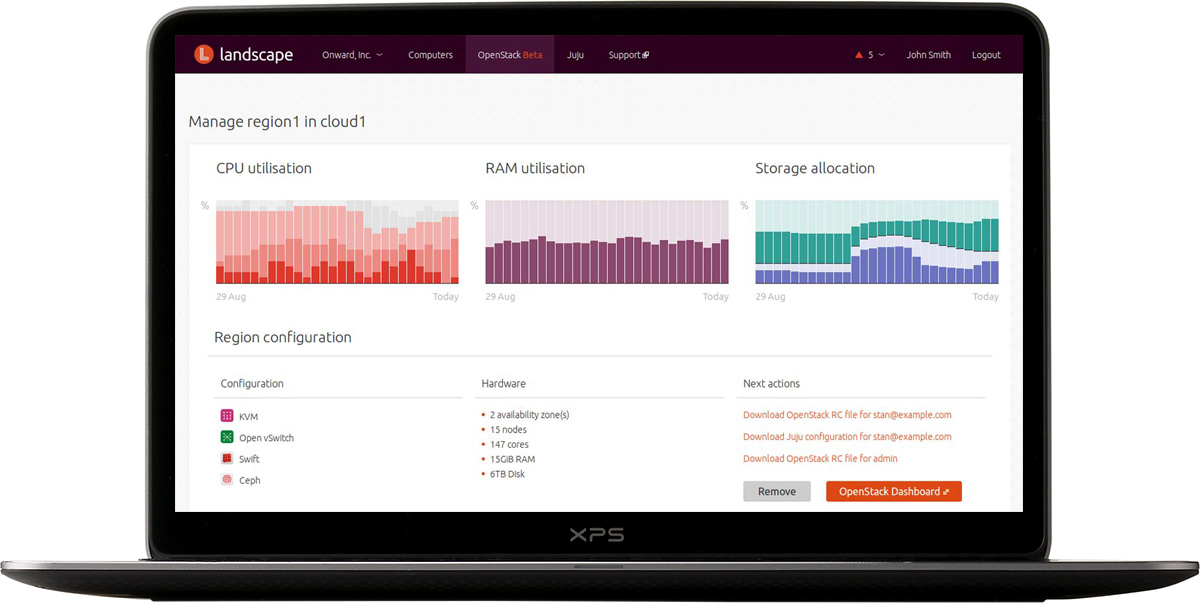 Ubuntu is a single software platform that runs across smartphones, tablets and PCs. It is designed to help make converged computing a reality: one system, one experience, multiple form factors.
Snappy Ubuntu Core delivers bullet-proof security, reliable updates and the enormous Ubuntu ecosystem to a wide range of internet things, connected devices and autonomous machines.
Read how Opus 2's flagship service was built entirely on Ubuntu OpenStack.
Meet us in Austin from 25 to 28 April for demos of our latest solutions, talks, competitions and more.